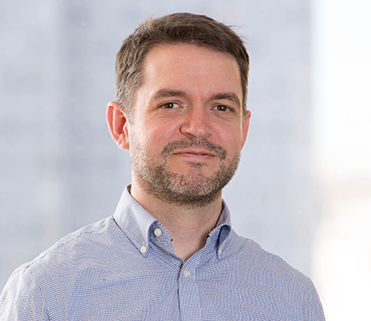 Fritz Kahrl
Dr. Fritz Kahrl oversees E3's research program and leads our international work, which applies U.S. regulatory experience to emerging electricity sector challenges in China, India, Europe, and Africa. His extensive expertise spans renewable energy integration, resource planning, energy systems modeling, electricity market design, regulatory economics, greenhouse gas accounting, and economic impact analysis. Fritz is a frequent speaker at conferences and a lead author on many of E3's publications.
The urgency, importance, and complexity of the energy sector's challenges drive Fritz's work. These challenges require a combination of political acumen, technical know-how, and communications skills to tackle. Fritz particularly enjoys helping both clients and E3 staff think holistically and strategically about energy problems, from broad goals and aspirations to the technical nuts and bolts of how change occurs. Fritz's staff mentoring extends to leading E3's training course and weekly lunch speaker series.
Prior to joining E3 in 2011, Fritz worked as a consultant for the Chinese Academy of Sciences, the Organisation for Economic Co-operation and Development, the World Agroforestry Centre, and the World Bank; as a research associate for Berkeley Economic Advising and Research; and as a program coordinator for the World Resources Institute. Fritz not only speaks fluent Mandarin, he also makes tasty beer at his house in Berkeley.
Education: PhD and MS, Energy and Resources Group, University of California, Berkeley; BA, philosophy, College of William and Mary.
FULL E3 TEAM