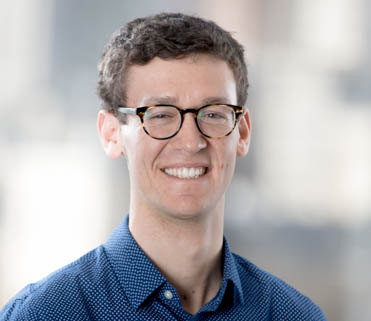 Gabe Mantegna
Gabe Mantegna joined E3's Clean Energy practice in 2019, where he helps clients develop strategies to achieve long-term, economy-wide emissions reductions using E3's PATHWAYS model and other tools. He is passionate about both understanding the technical details of our energy system and communicating those details clearly through writing and data visualization.
Prior to E3, Gabe worked as an R&D engineer at Manta Biofuel, a startup developing a renewable biofuel made from algae. While there, he helped improve the company's core algae harvesting technology and co-wrote a successful application for a $1 million U.S. Department of Energy grant.
Gabe was drawn to energy by the many ways in which it influences society's interactions with the natural world, and by the extraordinary challenge of powering the world sustainably. Originally attracted to E3 by the impact of its projects – for example, its analysis supporting California's climate and energy policies – Gabe now helps multiple state governments plan for ambitious emissions reduction goals.
In his free time, Gabe enjoys outdoor activities such as skiing, rock climbing, and biking. He also enjoys photography and filmmaking.
Education: BS, environmental engineering, Johns Hopkins University
FULL E3 TEAM