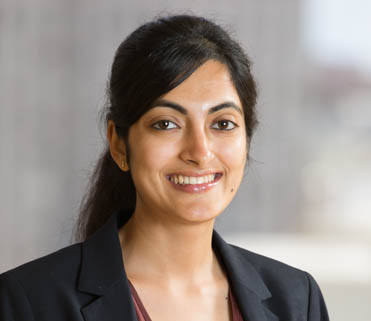 Kiran Chawla
Kiran Chawla focuses on creating models to forecast energy market prices and applying them to value generation and storage assets at both the grid and distributed scales. In a recent project she forecast wholesale and retail rates to support due diligence services for a private equity firm considering an investment in a distributed storage company.
She also contributes to E3's strategy practice—for example, surveying regulatory policies and stakeholder positions for a large utility in the western U.S. that is evaluating its business model. Kiran also helps evaluate the need for new transmission infrastructure to connect the renewables required to achieve state policy goals.
Kiran has a natural curiosity about all the factors influencing her analyses and finds her work fulfilling thanks to a breadth of projects that continually expands her expertise. She joined E3 in 2015 and is excited to play a part in shaping a rapidly changing industry. Her work has focused on sustainable energy systems, energy markets and politics, climate policy, and the economics of environmental regulation.
Education: MS, sustainable systems and environmental policy and planning, School of Natural Resources and Environment, University of Michigan; BA, technology, Institute of Chemical Technology, Mumbai, India
FULL E3 TEAM