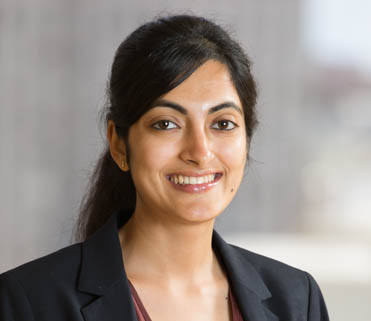 Kiran Chawla
Kiran Chawla works at the intersection of long-term grid planning and near-term market analysis of power systems, focusing on the role of the electric sector in enabling decarbonization. As a lead modeler at E3, Kiran investigates how renewables and storage impact energy, capacity, and ancillary services markets.
Kiran was the technical lead for a major decarbonization study that created optimized generation portfolios for the entire Pacific Northwest through 2050. Since joining E3 in 2015, Kiran has contributed her technical expertise to a wide range of clients and projects—from helping load serving entities in California and Canada with resource planning to making the business case for developers' technologies in NYISO and PJM markets.
Kiran enjoys the interdisciplinary nature of her work, which leverages insights across technology, markets, policy, financing, and grid operations. She is particularly interested in market designs that align participant incentives with societal objectives. Before becoming an energy economist and while studying chemical engineering, Kiran earned a diploma in creative writing.
Education: MS, sustainable systems and environmental policy and planning, School of Natural Resources and Environment, University of Michigan; BA, technology, Institute of Chemical Technology, Mumbai, India
FULL E3 TEAM