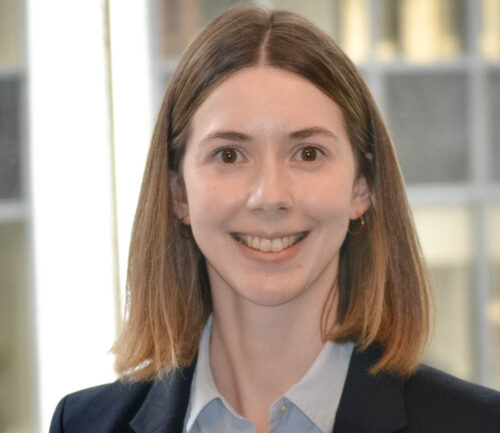 Liz Wilson

Your browser does not support the audio tag.
she / her / hers
Liz Wilson joined after graduating with an MPA in Environmental Science and Policy from Columbia University. At E3, she primarily works in the Climate Pathways practice area, frequently contributing to E3's LEAP and PATHWAYS modeling analysis including projects for clients in New York, Maryland, and Illinois.
Prior to E3, Liz worked on a research project exploring gender roles in the energy sector in Africa. During her graduate studies, she explored issues spanning energy, sustainability, and climate change, including a capstone project with Conservation International examining carbon pricing initiatives in South America. She was drawn to E3 for its reputation for rigorous, impartial analysis, and the opportunity to support impactful solutions to climate and energy issues.
Outside of work, Liz loves to cook and enjoys spending time walking and exploring New York City.
Education: MPA, Environmental Science and Policy, Columbia University School of International and Public Affairs; BA, Physics, University of Oxford, Merton College
FULL E3 TEAM