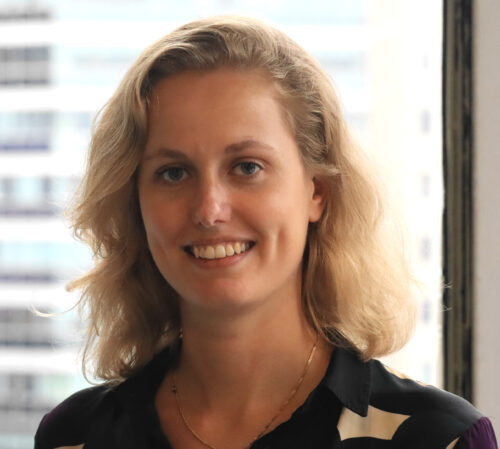 Niki Lintmeijer

Your browser does not support the audio tag.
Niki Lintmeijer joined E3 in 2020 and is based in E3's Boston office, where she helps clients understand and implement deep decarbonization strategies for the electric sector and the broader economy.
Prior to E3, Niki spent six years in the energy and sustainability practice of Berenschot, a leading Dutch management consulting firm, where she developed decarbonization and electrification strategies and roadmaps for European utilities, governments, and industries.
Niki feels that the energy transition is the 21st century's biggest challenge. She's especially driven to tackle the many questions facing consumers, energy providers, and policy makers as the world shifts to a highly innovative, low-carbon future characterized largely by intermittent resources and emerging technologies. E3 offers her a highly interactive work environment with bright, passionate colleagues where teamwork and collaboration are highly valued.
In her free time, Niki enjoys basketball, swimming, and playing guitar. Originally from the Netherlands, she looks forward to discovering all the nature that New England (and the rest of the U.S.!) has to offer.
Education: MSc, sustainable development, HEC Paris; BS, natural and social sciences, University of Amsterdam
FULL E3 TEAM