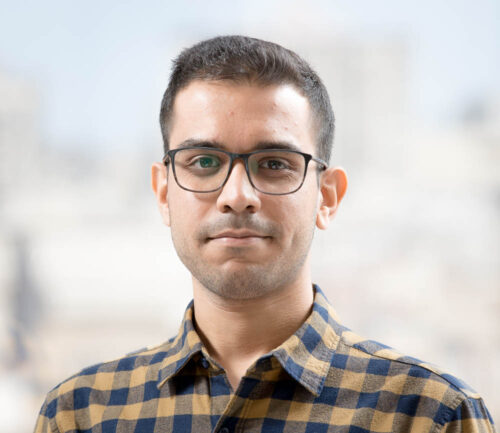 Reza Khalilisenobari

Your browser does not support the audio tag.
Reza Khalilisenobari, a fourth-year Ph.D. student and research assistant at Arizona State University, joined E3 as an intern in 2022. He works primarily in E3's resource planning practice area helping clients to find a reliable pathway toward a zero-carbon energy portfolio.
Reza's Ph.D. studies have focused on power system operation, planning, and electricity markets from theoretical and empirical perspectives. In his research, Reza explored three main areas: Battery energy storage's portfolio across various electricity markets; Adaptive stochastic expansion planning of the power grid; Bidding strategy analysis of electricity market participants through data-driven approaches. He has also held internships at Quanta Technology and Dominion Energy. During these internships, he analyzed the role of PV units in net zero emissions pathways and developed micro-grid operation scheduling modules, and power grid expansion plans. Working at E3 provides Reza with the opportunity to use his knowledge toward the development of plans and strategies for sustainable, efficient, and reliable energy infrastructure, which he is passionate about.
Outside of work, Reza enjoys listening to audiobooks and podcasts, exploring new places, and cycling.
Education: PhD (in progress), Electrical Engineering (Power Systems), Arizona State University; MS, Electrical Engineering (Power Systems), Ferdowsi University of Mashhad; BS, Electrical Engineering (Power Systems), Ferdowsi University of Mashhad
FULL E3 TEAM