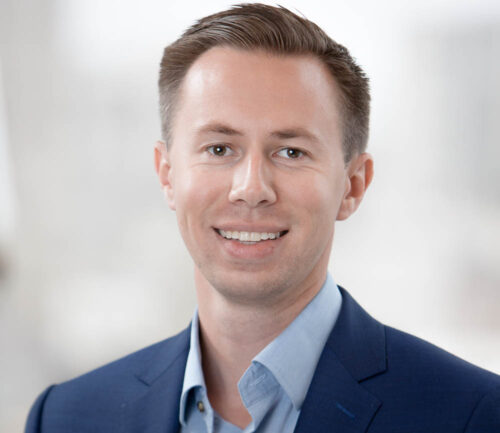 Sam Faries

Your browser does not support the audio tag.
Sam Faries joined E3 in 2021 in the Bulk Grid group. His interests span the asset valuation and resource planning practice areas, and he has most recently supported projects on floating offshore wind in California and regionalization in the Western Interconnection. He previously worked at Energy Acuity (now Enverus Power and Renewables) where he managed the data team responsible for scaling research efforts and building proprietary analysis within the SaaS product suite. Previously he worked at a blockchain startup, a plant genetics research lab studying biofuels, a wildflower and nature center, and a kids basketball summer camp.
Sam comes to the energy sector from an environmental perspective having completed a B.S. in Environmental Science from the University of Texas at Austin and a Master of Environmental Management from the Yale School of the Environment. Before pivoting to clean energy, Sam studied environmental topics through research in living systems including his undergraduate thesis on the timing of alpine flowering at the Rocky Mountain Biological Laboratory. While in graduate school he consulted on projects with Patagonia, the Business Network for Offshore Wind, the Connecticut Green Bank, and the Renewable Energy Buyers Alliance on a range of energy and corporate sustainability topics.
Outside of work, Sam enjoys outdoor recreating of all types in the Rocky Mountains, exploring the craft beer scene in his home of Denver, cooking Tex-Mex dishes, and watching Premier League soccer and NBA basketball.
Education: MEM, Yale University School of the Environment; BS, Environmental Science, University of Texas at Austin
FULL E3 TEAM