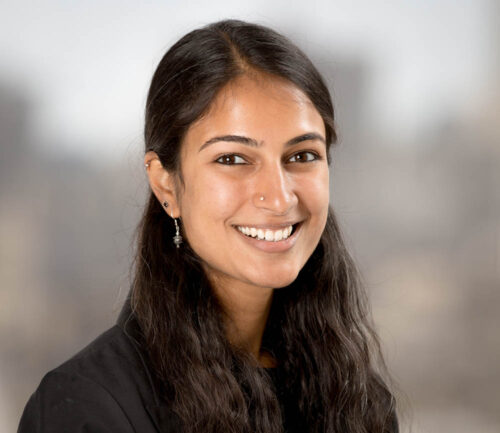 Sruthi Davuluri

Your browser does not support the audio tag.
Sruthi Davuluri joined E3 in 2019 after completing her master's degree from MIT's Technology and Policy Program. She primarily works in E3's distributed energy resources practice area, where she helps utilities, regulatory agencies, and technology companies design electricity portfolios that reach ambitious decarbonization goals.
Previously, at MIT's Center for Energy and Environmental Policy Research (CEEPR), Sruthi collaborated with solar startups, worked on a demand response project with a major utility, and researched how electric distribution systems can adapt to high levels of DER penetration. Her master's thesis introduced an algorithm to perform decentralized economic dispatch for radial electric distribution systems.
Having worked internationally in Chile, Ghana, and India, Sruthi is struck by the differences in how people around the world perceive and use energy, and she is especially motivated to equip decision-makers and consumers to participate in the transition to a low-carbon future. She was drawn to E3 by the depth, breadth, and impact of its work.
In her free time, Sruthi enjoys traveling, painting, and learning how to cook new recipes.
Education: MS, technology and policy, Massachusetts Institute of Technology; BS, mechanical engineering, University of California, Berkeley
FULL E3 TEAM