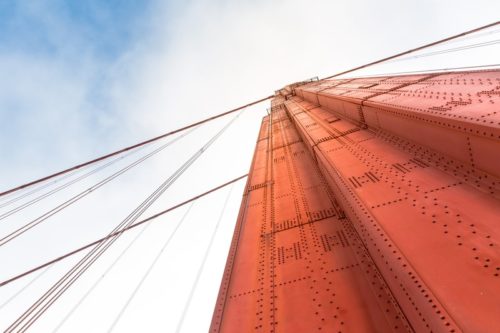 Founded in 1989, Energy + Environmental Economics (E3) is a fast-growing energy consulting firm that helps utilities, regulators, policy makers, developers, and investors make the best strategic decisions possible as they implement new public policies, respond to technological advances, and address customers' shifting expectations.
Because E3 works with clients from all sectors of the electricity industry, we provide a 360-degree understanding of markets, planning, policy, regulation, and environmental factors. Just as important, we are committed to delivering clear, unbiased analyses that help clients make informed decisions.
Guiding the leaders in clean energy implementation
E3, based in San Francisco with offices in Boston, New York City, and Calgary, works on high-profile, high-impact projects in jurisdictions that lead in implementing clean energy policy. In California, for example, E3 has supported utilities, state agencies, and the market operator in developing the infrastructure, programs, and plans that will realize the state's goal of meeting a 50 percent renewable portfolio standard by 2030. In New York, we are advising state agencies and regulators about how to implement clean energy policy with an emphasis on customer incentives and markets. In Hawai'i, we are helping the utility achieve the state's goal of 100 percent renewable energy in the most reliable, least expensive way.

Growing around the globe
E3 is also expanding its international presence. We have recent projects in Europe, China, India, and Africa; we typically partner with government agencies and nonprofits as well as regulators and utilities to transfer best practices from the U.S. Another growth area is our asset valuation practice, which builds on our policy and planning work to help financial institutions and equity investors assess the effects of clean energy policy on electricity prices and asset values. It also helps organizations with energy assets benchmark and assess sustainability initiatives.
Our passion: unbiased analysis of critical energy issues
E3's greatest strengths lie in its team of consultants—the analysts, engineers, policy experts, economists, scientists, and others who have a deep understanding of contemporary analytical techniques, electricity industry economics, energy markets, and regulatory institutions. E3 partners are fully engaged and have a hand in every project, so clients benefit from their expertise in every engagement.
Ultimately, our sharp focus allows us to pursue our true passion—bringing clear, unbiased analysis to the critical issues facing the energy industry today.
Our commitment to diversity, equity, and inclusion
We recognize the history of racial injustice and systemic discrimination that continues to plague our society.  We feel a sense of responsibility to ensure that our workplace empowers people from all backgrounds to show up to work as themselves and to excel.  Developing a diverse workplace is the right thing to do, and diverse perspectives and skills are needed to tackle the most challenging problems we face in the energy industry today, including an equitable transition to a clean energy future. For more information on our commitment to DEI, please refer to this statement.