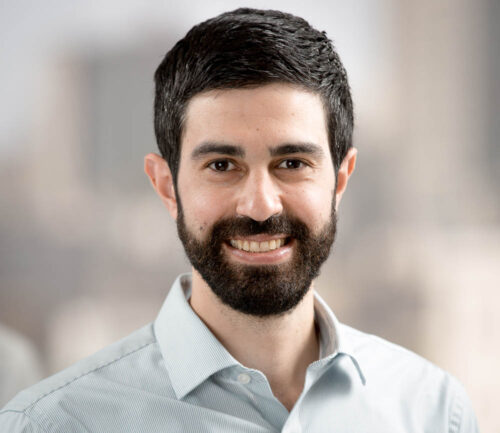 Ari Gold-Parker

Your browser does not support the audio tag.
Dr. Ari Gold-Parker joined E3 in 2018. His work analyzes deep decarbonization strategies for a range of clients, with a focus on addressing long-term challenges related to building electrification. He has also enhanced E3's modeling capabilities by developing new tools for understanding how electrifying buildings will impact electric loads and natural gas revenue requirements and rates.
Ari's interest in energy began with clean energy technology. His doctoral research, which was published in Nature Communications and the Proceedings of the National Academy of Sciences, developed and tested next-generation hybrid perovskite materials for solar panels.
Working at E3 allows Ari to collaborate with diverse stakeholders in ways that directly influence the ongoing transformation of our energy systems. He is excited to apply his analytical training and modeling expertise to projects with immediate implications for energy and environmental policy.
As a field organizer for a U.S. Senate campaign before attending graduate school, Ari led voter turnout efforts for 12 municipalities with a combined population of 300,000. Outside of work, he enjoys running, hiking, and rock climbing.
Education:  PhD, chemistry, Stanford University; BA, chemistry and physics, Harvard University
FULL E3 TEAM