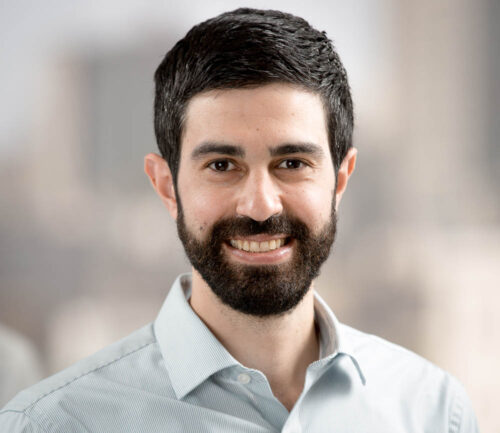 Ari Gold-Parker

Your browser does not support the audio tag.
he / him / his
Dr. Aryeh (Ari) Gold-Parker joined E3 in 2018. He supports E3's Climate Pathways and Distributed Energy Resources practice areas, where his work focuses on building and vehicle electrification, utility cost recovery and rate design, and energy affordability.
Ari supports clients through robust analytical modeling and clear communication of technical concepts and model results. He works to help policymakers, regulators, utilities, and businesses understand how our electricity and natural gas systems will transform under deep decarbonization and to inform policy- and decision-making. In addition, Ari has helped prepare expert witness testimony for regulatory commissions in California, Georgia, Minnesota, and Alberta. He has also enhanced E3's modeling capabilities by developing new tools for understanding the impacts of building electrification on peak electric loads and on natural gas revenue requirements and rates.
Prior to E3, Ari completed a Chemistry PhD at Stanford, where his research on novel materials for solar cells was published in Nature Communications and the Proceedings of the National Academy of Sciences. Before graduate school, Ari was a field organizer for a U.S. Senate campaign and led voter turnout for a dozen municipalities in Massachusetts. Outside of work, he enjoys running, hiking, and rock climbing.
Education:  PhD, chemistry, Stanford University; BA, chemistry and physics, Harvard University
FULL E3 TEAM