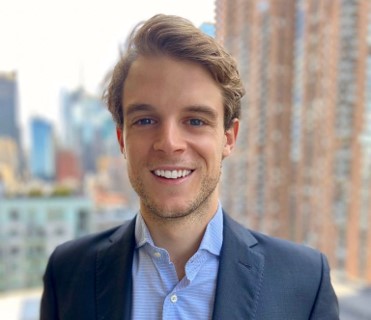 David Delgado de Robles

Your browser does not support the audio tag.
David Delgado de Robles joined E3 in 2021 to support asset valuation and strategy work. At E3, he develops and analyzes investment and growth opportunities for project developers, asset owners, and financers. His recent project experience includes a commercial due diligence on the residential solar and storage market for a $50B+ AUM infrastructure fund, an evaluation of a $1B+ IPP for a pension fund, and a growth strategy project for an auto OEM attempting to enter the renewable energy space. Prior to E3, he worked as a strategy consultant at Monitor Deloitte's M&A and growth strategy group, where he helped clients in the industrials sectors develop organic and inorganic growth strategies.
David became intrigued by the energy space when growing up in Argentina, where he used to experience 1-2 blackouts per month despite it being rich in energy resources. At Stanford, he decided to dive into the topic and became fascinated by the complexity of the power system, where new problems arise constantly. After 2 years in Monitor Deloitte, David decided to combine his consulting skills and energy engineering knowledge to solve novel problems at E3.
Outside of work, David enjoys camping with friends and using his chemical engineering knowledge to master the art of homebrewing. He is also a huge soccer and tennis fan, staying true to his Argentinian and Spanish roots.
Education: MS, Chemical Engineering, Stanford University; BS, Chemical Engineering, Stanford University
FULL E3 TEAM