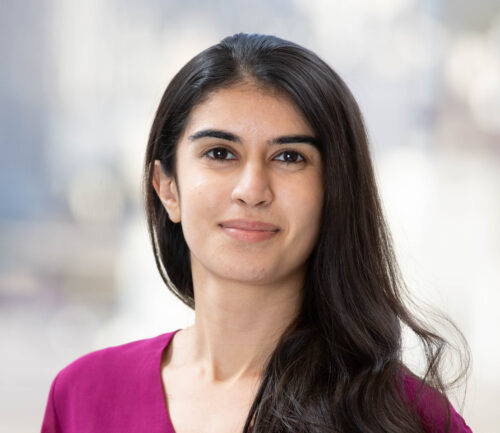 Disha Trivedi

Your browser does not support the audio tag.
she / her / hers
Disha Trivedi joined E3 in 2022 to support E3's climate pathways and electrification practice. She came to E3 after earning a Master of Science in Technology and Policy from MIT, where her research assessed the environmental health effects of fossil fuel emissions and wildfire smoke. While at MIT, she supported the Massachusetts Legislature's special task force on per- and polyfluoroalkyl substances (PFAS) pollution policy. Prior to her time at MIT, she applied her background as a biologist to support conservation efforts in New Zealand.
After witnessing climate change's impacts on her home state California and the faraway South Pacific, Disha sought to bring her passion for science, policy, and stakeholder engagement to climate mitigation efforts. She was drawn to E3's contributions to the clean energy transition in California and beyond, and she is excited to support E3's decarbonization analysis for decisionmakers across the energy market.
Outside of work, Disha enjoys sailing, swimming, and experimenting with sourdough starter.
Education: MS, Technology and Policy, Massachusetts Institute of Technology; AB, Molecular and Cellular Biology, Harvard University
FULL E3 TEAM