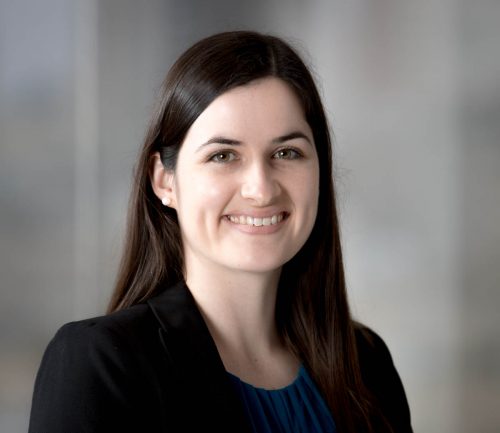 Emily Rogers

Your browser does not support the audio tag.
Emily Rogers joined E3 in 2021 after earning her master's degree in Civil and Environmental Engineering from the Energy, Civil Infrastructure, and Climate Program at UC Berkeley. She primarily works in E3's asset valuation and distributed energy resources practice areas.
Prior to joining E3, Emily worked as a research associate at the UC Berkeley Transportation Sustainability Research Center, where she compiled and analyzed data on zero emission bus models, infrastructure, and fleet management methods to guide California transit fleets in meeting the Innovative Clean Transit Regulation. Her master's work focused on maintaining power system reliability with increasing transportation electrification and renewable energy integration. Working at E3 allows Emily to combine her love of the electricity grid with her desire to solve complex interdisciplinary challenges while contributing to a more sustainable energy future.
Outside of work, Emily is passionate about increasing diversity in STEM through volunteering and enjoys playing music, baking, and exploring the outdoors.
Education: MS, Civil and Environmental Engineering, University of California, Berkeley; BS, Mechanical Engineering, University of Southern California
FULL E3 TEAM