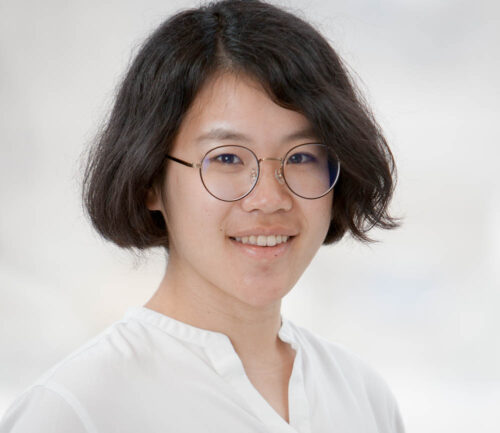 Fangxing Liu

Your browser does not support the audio tag.
she / her / hers
Fangxing Liu joined E3 in 2021 in the Distributed Energy Resource (DER) group and has worked on projects such as decommissioning natural gas systems and evaluating costs and benefits of electrification. She enjoys connecting different E3 practice areas and gets inspired all the time by working at E3. She previously worked as a utilities engineer at the Public Advocates Office of the California Public Utilities Commission, developing policy strategies for microgrids, DER integration and aggregation, and utility deferral framework. Fangxing completed her master's degree in Civil and Environmental Engineering from UC Berkeley. During graduate school, she taught a class in optimization fundamentals and constructed an economic model to calculate social costs of carbon under various climate pathways. She received her bachelor's degree in Civil and Environmental Engineering from the University of Illinois at Urbana-Champaign.
Fangxing chose to work in energy because it is not only a fundamental human need, but also a gateway to a better environment and social equity. She is fascinated by the complexity of energy problems and believes that transitioning energy requires diverse experiences and perspectives.
Outside of work, Fangxing stays active by cycling, running and rock climbing. She values mindfulness and practices meditation and yoga regularly.
FULL E3 TEAM