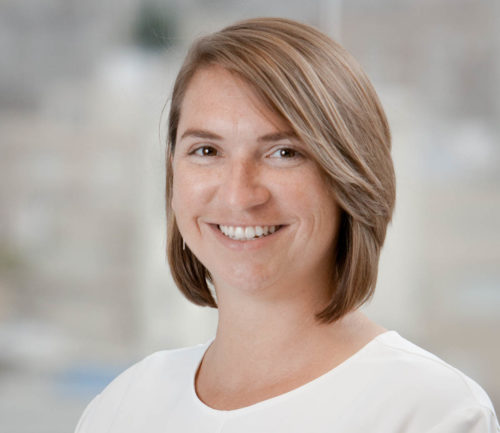 Jessie Knapstein

Your browser does not support the audio tag.
Jessie Knapstein joined E3 in 2019 and helps utilities, system operators, and state agencies meet climate goals. She joined E3 from utility Pacific Gas & Electric, where she led efforts to prepare for climate-related impacts and conducted analysis of climate and energy regulation and legislation.
Previously, Jessie worked for the U.S. Department of Energy on funding and commercializing energy efficient building technologies. During graduate school at UC Berkeley, she researched building decarbonization policy, AB32 compliance, and California's Self-Generation Incentive Program (SGIP) in internships with the Natural Resources Defense Council and the California Public Utilities Commission.
Having often encountered E3's work products since moving to California in 2014, Jessie is impressed by E3's ability to invigorate policy discussions with valuable insights and unbiased recommendations. She is excited to join a company she feels is the "unsung hero" behind many of the state's important policy decisions.
In her free time, Jessie enjoys hiking, brewing, and playing with her dog, Hazel.
Education: MS, energy and resources and MPP, University of California, Berkeley; BA, business administration with a minor in physics, University of Florida
FULL E3 TEAM