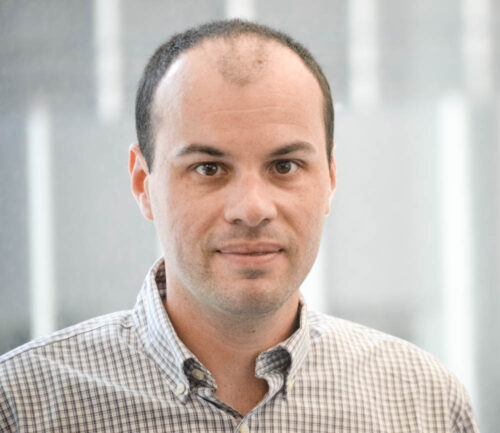 Matthew Kahn

Your browser does not support the audio tag.
he / him / his
Dr. Matthew Kahn provides technical writing support across a variety of E3 platforms, translating complex technical analysis into accessible language for broader audiences. He leads the coordination and submission of proposals to current and future E3 clients. Matt also supports E3's report writing and marketing efforts, runs the social media accounts, and maintains the website.
Matt joined E3 from Lime Energy, where he worked in a similarly diverse capacity, helping to grow Lime's business providing energy efficiency to utility small business customers. Before he began proposal work at Lime Energy, Matt earned a Ph.D. in American history with a focus on energy and environmental policymaking. His passion for clean energy was stoked by his studies of early advocates of the clean energy transition, pioneers who saw renewable resources and energy conservation as a pathway toward a better future.
When he is not responding to an RFP, Matt likes to get outdoors by coaching his kids' sports teams, gardening, or simply walking through the neighborhood.
Education: PhD, American History, Northwestern University; MA, History, Northwestern University; BA, History, Loyola University Maryland
FULL E3 TEAM