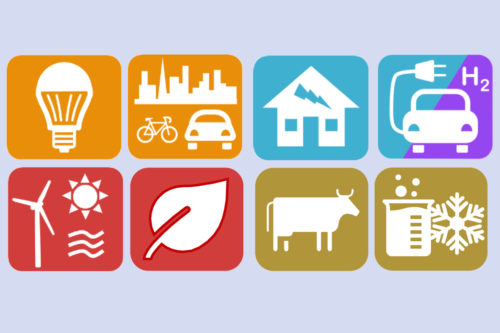 California has set an ambitious statewide goal of achieving carbon neutrality by 2045, a future that is consistent with keeping global temperature increases below 1.5 degrees C. At the California Air Resources Board, E3 partner Amber Mahone joined other experts for a recent workshop, "Carbon Neutrality: Scenarios for Deep Decarbonization," to discuss how California might achieve that goal.
Amber's presentation highlighted the technologies and deployment needs to achieve an 80% reduction in GHG emissions in California, drawing from our 2018 CEC research, as well as where additional action might be needed to achieve even deeper reductions toward carbon neutrality.
Carbon neutrality means that the sources of a state's greenhouse gas emissions are equal to its emissions sinks. E3's modeling and analysis continues to inform decision-makers in several states on strategies to achieve a carbon-neutral future.