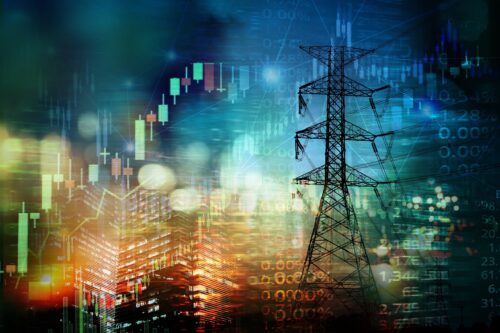 E3 announced this month the release of the next edition of our industry leading long-term market price forecasts. The Fall 2023 Core Case, available now, expands and improves on offerings from previous years, offering updates to help our clients look for longer-term asset valuation, the revenue potential of emerging technologies, and the economic impacts of specific decarbonization scenarios and policies.
These forecasts build on E3's electricity market expertise and thought leadership driven by our work with utilities, policymakers, and investors across the country. They present a view of the energy transition from both the demand and supply side, including ambitious policy drivers at the local, state, and federal levels. Our forecasts are designed to be flexible, transparent, and robust with a high degree of rigor and intellectual honesty.
In 2023 alone, E3's forecasts have supported several billion dollars of deployed capital into all major electricity asset classes such as onshore renewables, energy storage in all its various forms, offshore wind, utilities, hydrogen, and distributed energy resources. Our forecasts are used by a wide range of market participants and stakeholders to support market strategy, project development, and major capital investment decisions. Clients range from large infrastructure funds, pensions, tax equity providers, and lenders to project developers, corporates, and utilities.
The Fall 2023 release includes expanded offerings and major improvements, including:
Transition to the PLEXOS Cloud software platform for our production cost modeling engine
30+ years of U.S. wide forecasts of all ISOs/RTOs (CAISO, ERCOT, MISO, SPP, PJM, NYISO, ISO-NE), and non-CAISO WECC

Includes all traded market products such as day-ahead and real-time energy, capacity, ancillary services (including new products like ECRS and PCM in ERCOT), and fundamental renewable attribute value

Standardized low and high cases for CAISO and ERCOT as well as the ability to produce similar cases for all markets on demand
20+ years of U.S. wide battery energy system storage (BESS) revenue forecasts using our price forecasts and in-house storage optimization model
Different levels of nodal price forecasting offerings ranging from historical backcasting to granular 30+year forecasts
Detailed REC forecasting including supply/demand dynamics throughout the U.S. with a focus on the voluntary market, PJM, the Northeast, and California
Forecasts for regulated markets including PURPA/QF rates
Forecasts for more distributed assets such as New York's Value of Distributed Energy Resources and Massachusetts ConnectedSolutions and Clean Peak programs along with SREC markets like New Jersey and Maryland
Each forecast package comes with a detailed set of inputs and assumptions, a market outlook report that covers recent trends, E3 forecast methodology, outputs, and overall market narratives.
Many of these offerings are available on our e-commerce site, https://shop.ethree.com, and can be purchased directly or combined with our normal consulting services. (Please note that we are updating this site on a continual basis).