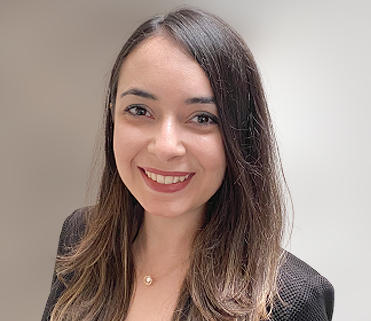 Angineh Zohrabian

Your browser does not support the audio tag.
Dr. Angineh Zohrabian joined E3 after graduating with an environmental engineering degree from the University of Southern California. At E3, she applies her analytical and quantitative skills to support resource planning and asset valuation projects.
Prior to E3, in her research, Angineh explored the challenges and opportunities of the water-energy nexus in California in the context of decarbonization and energy transitions. In one of her projects, she collaborated with the National Renewable Energy Laboratory to study electricity demand for future water needs in Los Angeles, guiding the Los Angeles Department of Water and Power's comprehensive energy roadmap. She was drawn to E3 for its people, impact, and the opportunity to blend her broader sustainability thinking in addressing critical and large-scale resource management challenges in the economy.
Angineh has an interest in learning about different cultures through reading, watching documentaries, and traveling.
Education: PhD, environmental engineering, University of Southern California; MS, energy systems engineering, Sharif University of Technology; BS, chemical engineering, University of Isfahan
FULL E3 TEAM