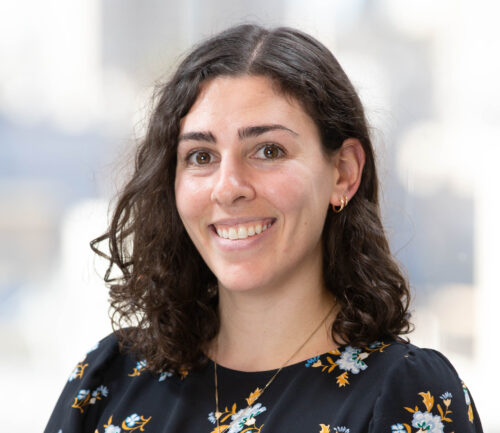 Sam Lang

Your browser does not support the audio tag.
she / her / hers
Sam Lang supports E3's Climate Pathways and Electrification practice area, working on both future of gas and energy policy-related projects. She joined E3 after completing a Master of Public Administration in Environmental Science and Policy at Columbia University. At Columbia she took environmental and energy-related courses including Renewable Energy Project Finance Modeling, Carbon Pricing, and Green Buildings. While earning her M.P.A., she worked as a research assistant at Columbia's Center on Global Energy Policy, and conducted research on the future of natural gas, carbon capture and storage, and electric vehicles.
She previously worked five years in financial services before making a career shift to better align her work with her passion for environmentalism. While working in finance, she focused on fixed income securities and markets.
In her free time, Sam loves running, hiking, and skiing. She also loves to watch baseball, particularly Mets games, and try new restaurants around the city.
Education: MPA, Environmental Science and Policy, Columbia University; BS, Business Administration, University of Maryland
FULL E3 TEAM