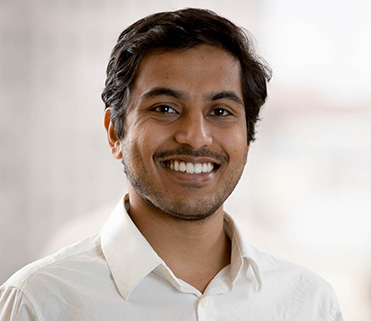 Sharad Bharadwaj

Your browser does not support the audio tag.
he / him / his
Sharad Bharadwaj focuses on analyzing and modeling long-term greenhouse gas reduction strategies in the energy economy, and on combining E3's strengths in electricity planning and markets with a broader economy-wide perspective on how the transportation, buildings, and industrial sectors may evolve over time. He served as the lead modeler on decarbonization studies in Oregon, Washington, New York, New Mexico, Atlantic Canada, and the US overall.
The challenge of climate change motivates Sharad, and he is excited to work in energy because he believes energy is the engine of modern civilization: we need to enable access to cheap, clean energy worldwide to give billions more people its benefits while ensuring a healthy environment.
Sharad joined the E3 team in 2015, and has research experience in energy storage modeling, data analysis, and analysis of greenhouse gas emissions. His studies included applied mathematics, system engineering, renewable energy processes, and emerging technologies.
Education:  MS and BS, energy resources engineering, Stanford University
FULL E3 TEAM