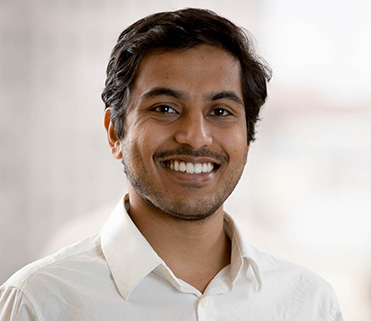 Sharad Bharadwaj

Your browser does not support the audio tag.
he / him / his
Sharad Bharadwaj focuses on wholesale operations and bulk system planning in energy markets. His work involves understanding market dynamics and exploring how evolving technologies and public policies will interact and influence future prices. He works with a wide range of clients, which gives him an understanding of important energy issues from different perspectives.
The challenge of climate change motivates Sharad, and he is excited to work in energy because he believes energy is the engine of modern civilization: we need to enable access to cheap, clean energy worldwide to give billions more people its benefits while ensuring a healthy environment.
Sharad joined the E3 team in 2015, and has research experience in energy storage modeling, data analysis, and analysis of greenhouse gas emissions. His studies included applied mathematics, system engineering, renewable energy processes, and emerging technologies.
Education:  MS and BS, energy resources engineering, Stanford University
FULL E3 TEAM