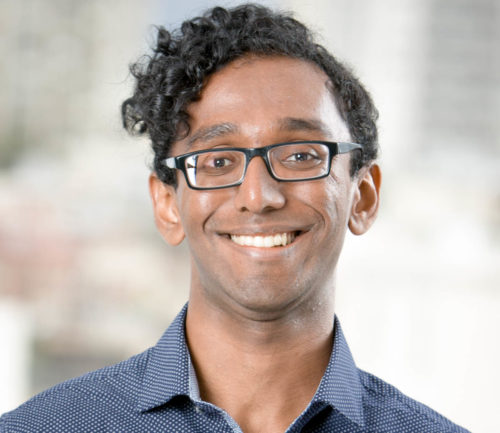 Vignesh Venugopal
he / him / his
Vignesh Venugopal joined E3 in 2019 and works primarily on planning issues related to the bulk power grid. A recent project involved using RECAP, E3's capacity planning model, to help power system balancing authorities ensure resource adequacy.
Vignesh came to E3 after completing his master's degree in energy resources engineering from Stanford University, where his research focused on short-term solar PV power forecasting. He also developed skills related to optimization and machine learning.
Working on energy issues is core to Vignesh's sense of purpose, and he is motivated by the knowledge that breakthroughs in this sector can touch people around the world. He chose E3 among other consulting firms because focusing entirely on energy will build the knowledge base and holistic understanding he desires.
Vignesh grew up in Mumbai, India. Outside of work, he enjoys cooking, cycling, and running. He's also teaching himself to play the guitar.
Education: MS, energy resources engineering, Stanford University; BE, chemical engineering, University of Mumbai
FULL E3 TEAM