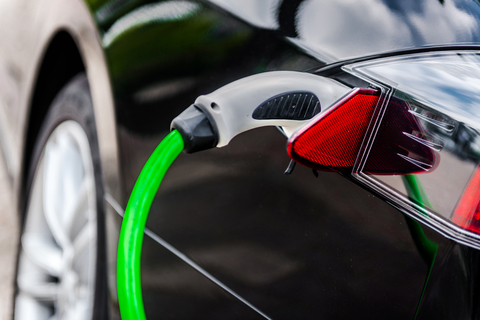 E3 Director Michele Chait and Senior Consultant Lucy McKenzie spoke about rate design for electric vehicles and smart charging at the 2017 EV Roadmap conference.
Ms. Chait offered solutions to the concern that demand charges can discourage investment in charging infrastructure and EV adoption. She described variations on standard rate designs as well as more novel approaches that enhance electrification business cases and recover utilities' costs. Ms. Chait discussed several examples, including E3's work to help the Port of Long Beach negotiate a rate discount that supports the port's electrification program.
Drawing on E3 studies from across the country – the California Electric Transportation Coalition (CalETC) project and SDG&E EV charging tariff design project – Ms. McKenzie spoke about the importance of encouraging 'smart' charging of EVs to avoid utilities' peak demand hours and increase ratepayer benefits. She stressed the need to support smart charging pilots across the full range of vehicle classes to provide robust, publicly-available data on driver behavior so programs can be designed for maximum impact at lowest cost. Ms. McKenzie also emphasized that smart charging is not one-size-fits-all: programs must be designed to fit the cost profiles and renewables trajectories of individual utilities.