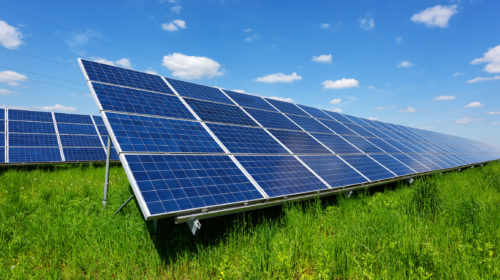 Georgia Power, the Southern Company subsidiary that is the state's largest electricity provider, will procure more than 2 GW of solar under its final 2019 integrated resource plan, per Georgia regulators. This figure – more than double the utility's original proposal, and roughly double the state's current installed solar capacity – represents the largest solar acquisition in Georgia's history.
E3 Senior Partner Arne Olson provided expert witness testimony in the proceeding on behalf of the Georgia Large-Scale Solar Association. Based in part on E3's recent flexible solar study, Arne testified that procuring up to 3.5 GW of large-scale solar would provide both net benefits to Georgia Power customers and a financially sustainable proposition for the utility.
Arne also provided recommendations for Georgia Power to improve its IRP process and evaluate solar as a supply-side resource on an equivalent basis to thermal generation while considering solar's unique properties.
Georgia regulators, all Republicans, also approved plans for the utility to deploy 80 MW of energy storage, invest in five hydropower projects, and close five coal plants.
Testimony
Direct Testimony of Arne Olson
Media
Atlanta Journal-Constitution, "Georgia commissioners, all Republicans, increase solar power, cut coal"
Savannah Morning News, "Georgia dials up the solar on its grid"
PV Magazine, "Regulators order Georgia Power to double its solar"
UtilityDive, "Regulators unanimously approve Georgia Power plan, adding 80 MW storage"
GreentechMedia, "Georgia Power Boosts Plan for Renewables and Storage After Local Stakeholder Push"
Georgia Public Service Commission (media advisory), "Commission Adds 2,210 MW of Renewable Energy in Georgia Power 2018 Integrated Resources Plan"
The Center Square, "Georgia poised to nearly double amount of solar production"