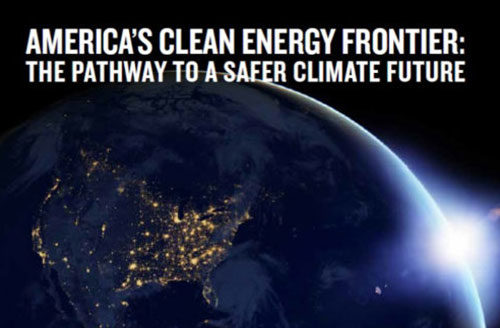 In conjunction with the UN General Assembly and Climate Week 2017 in New York City, the Natural Resources Defense Council (NRDC) has just released, America's Clean Energy Frontier: The Pathway to a Safer Climate Future
Using E3's U.S. PATHWAYS model, NRDC evaluated the cost and feasibility of reducing greenhouse gases 80% by 2050, relative to 1990 levels, across the United States. A combination of energy efficiency, renewable electricity, electrification and low-carbon fuels are deployed to reduce greenhouse gas emissions across all sectors of the economy. The analysis uses a realistic treatment of the rate of turn-over of technologies in buildings and the transportation sector, as well as a detailed treatment of the electricity sector and energy-system costs.
The study finds that, by placing a stronger emphasis on energy efficiency and renewables, the United States can reach its 2050 climate goal at a lower cost than other comparable studies.
The study finds that NRDC's Clean Energy plan costs 1% more than current U.S. energy costs, but delivers environmental benefits that are 7 times higher than these costs.
E3's Energy and Environmental Policy group is using the PATHWAYS model to support California and New York as they plan to meet their GHG reduction goals for 2030 and beyond.