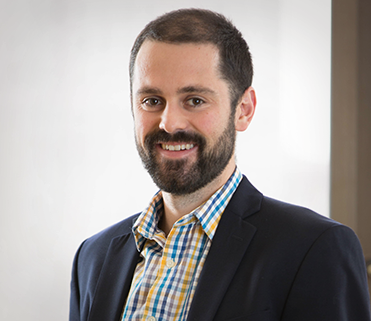 Nick Schlag

Your browser does not support the audio tag.
Nick Schlag provides technical leadership on projects involving resource planning and procurement for utilities and public agencies throughout western North America. He has managed some of E3's highest-profile projects, including a study of gas-electric coordination in the Western Interconnection commissioned by the Western Interstate Energy Board as well as the Western Interconnection Flexibility Assessment, a collaboration with the National Renewable Energy Lab to investigate how high penetrations of renewables in the Western Interconnection would impact system operations.
Nick developed and maintains E3's RPS Calculator, which the California Public Utilities Commission and other entities use to create and analyze renewables portfolios to meet the requirements of the state's Renewables Portfolio Standard. He is currently leading E3's work with the CPUC to implement an integrated resource planning framework in California.
Nick is excited to contribute to an intelligent transition to a cleaner, more sustainable grid. He enjoys exploring the challenges of planning and operating a grid with high renewable penetrations, mapping potential solutions, and developing new techniques for understanding an electric system that looks radically different from today's. While his work is impressive, we are all even more impressed by his career with the San Francisco Bay Area Ultimate Frisbee team Revolver, three-time world champion.
Education: MS, civil and environmental engineering, atmosphere and energy, and BA, earth systems, Stanford University
FULL E3 TEAM