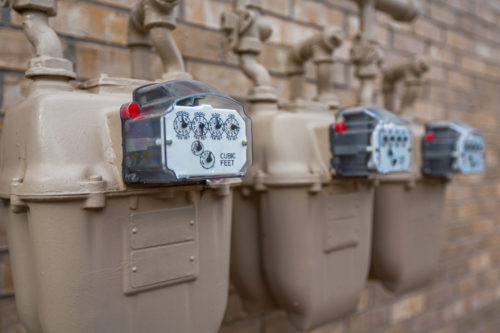 Draft results of a new E3 study for the California Energy Commission show that the state needs a transition strategy for its natural gas system as it aims for net-zero carbon emissions by 2045.
Demand for natural gas decreases in all scenarios E3 studied that meet the state's long-term decarbonization goals, leading to higher average costs for remaining gas customers. Absent policy intervention, low-income customers face a disproportionate share of costs.
The study also finds that using renewable natural gas (RNG) to decarbonize buildings is likely to be more expensive than electrifying them.
The study, which builds on E3's 2018 deep decarbonization report for the CEC, addresses consumer costs and health impacts related to California's gas distribution system in a low-carbon future.
E3 experts Dan Aas, Amber Mahone, Snuller Price, and Zack Subin presented draft findings at a CEC staff workshop earlier this month. Co-authors from the Advanced Power and Energy Program at the University of California, Irvine presented draft findings about air quality and public health impacts.
In September 2019, the nonprofit Gridworks published policy recommendations in a related report, "California's Gas System in Transition: Equitable, Affordable, Decarbonized and Smaller," which draws from E3's analysis of the PG&E system.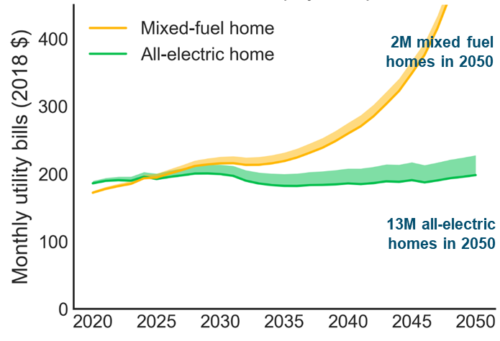 Media
UtilityDive, "California natural gas costs could spike as state decarbonizes: E3, UC Irvine"
S&P Global Market Intelligence, "Calif. decarbonization may create thorny cost issues for gas systems" (paywall)
NRDC Expert Blog (Pierre Delforge & Merrian Borgeson), "Study: CA Needs a Safe, Managed Transition Away from Gas"
NRDC Expert Blog (Merrian Borgeson), "Protecting Workers and Communities Requires Gas Planning"
Environmental Defense Fund Energy Exchange Blog (Michael Colvin), "How to decarbonize California's economy without breaking the bank"
Environmental Defense Fund Energy Exchange Blog (Michael Colvin), "Strategies for smarter, cleaner buildings in California"