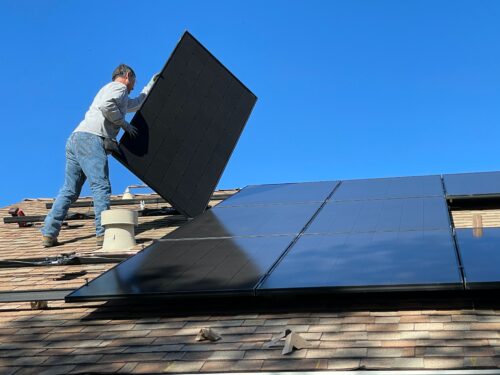 Last month, New York Governor Kathy Hochul announced a new roadmap for New York to achieve the installation of at least 10 Gigawatts (GW) of distributed solar by 2030. The plan will increase the target of the successful NY-Sun distributed solar program, which has already met 93 percent of its goal to install 6 GW by 2025 goal. The roadmap lays out a path that will expand renewable energy in New York, generating enough clean energy to power 700,000 additional homes, and provide a significant economic boost to the state. The proposed framework outlines a program that will spur $4.4 billion in private investment, create 6,000 additional solar jobs, and continue to drive down the cost of solar in New York.
The distributed solar roadmap also prioritizes an equitable expansion of New York's distributed solar infrastructure. It commits at least 35 percent of the benefits of NY-Sun to disadvantaged communities. It also includes a requirement that larger distributed solar projects (1-5 MW) apply prevailing wage. Further, the plan includes provisions to preserve geographic distribution of solar installations, to include a full range of subscribers and beneficiaries, and to invest in distribution system upgrades to support the expansion of distributed solar.
E3 contributed to the distributed solar framework by providing analysis that informed the plan's policy recommendations. E3 developed a supply curve model for distributed solar projects in New York and used this model to evaluate program costs for different incentive program options to support the 10 GW target. The analysis was used to inform the roadmap's ultimate recommendation to extend the current NY-Sun Megawatt Block incentive program to help achieve the 10 GW target.
E3's Kush Patel, Christa Heavey, Hadiza Felicien, Jun Zhang, John de Villier, and Michaela Levine contributed to the analysis. The full roadmap can be downloaded from the New York Department of Public Service site.