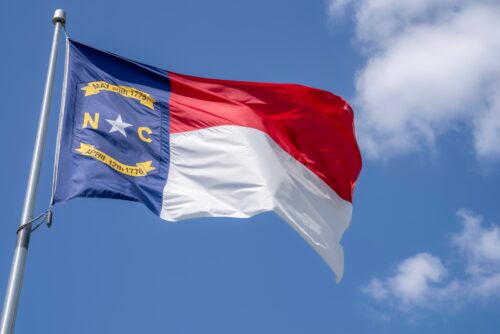 On Thursday, North Carolina and Governor Roy Cooper published "North Carolina Deep Decarbonization Pathways Analysis," an analytical study examining the actions needed to achieve the state's greenhouse gas (GHG) targets. The report examines scenarios that would achieve the state's GHG goals established in 2022 by executive order including North Carolina's commitment to achieving net zero emissions no later than 2050. To complete the analysis, the Governor's Office worked with E3 to develop a PATHWAYS model develop and examine scenarios to meet this goal. E3's analysis showed that across all scenarios, regardless of the different mix of GHG mitigation technologies, North Carolina will need to transform every sector of the economy to meet its net-zero GHG emissions target by 2050.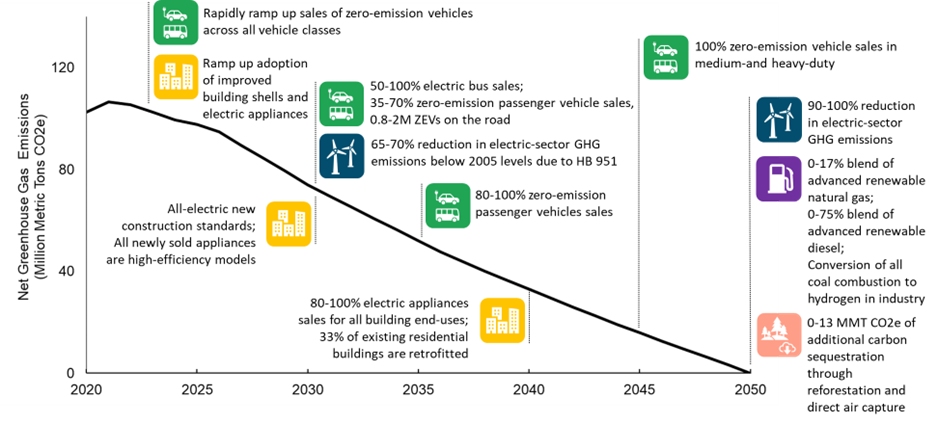 Across all scenarios that E3 modelled, including a reference scenario based on current policies as well as three separate scenarios for achieving net zero, E3's analysis identified several near-term decarbonization actions North Carolina can take. These "no-regret" actions are shared by all three net zero scenarios and represent opportunities to reduce GHG emissions in the short-term. Opportunities such as vehicle and building electrification, the rapid decarbonization of electricity generation, accelerated energy efficiency, the commercialization of decarbonized fuels, and additional carbon storage and sequestration in North Carolina's natural and working lands will all be necessary in the next few years to meet the state's decarbonization goals in any scenario.
North Carolina's decarbonization targets and the policies that established them have already put the state on a path toward reducing GHG emissions. To achieve its ambitious net zero target by 2050, the state will need to take additional action in the short-term and medium-term while also tackling challenging applications of decarbonization along a longer timeline.
The full Pathways report is available on the website of North Carolina's governor. E3's Tory Clark, Charles Li, Rawley Loken and Vivan Malkani contributed to this report.