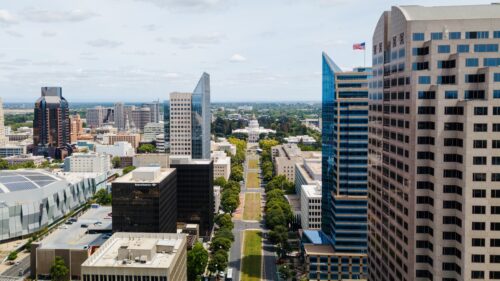 Last week, the California Air Resources Board (CARB) released the 2022 Scoping Plan for Achieving Carbon Neutrality (2022 Scoping Plan). The 2022 Scoping Plan lays out policies and actions proposed by the State of California to reduce greenhouse gas emissions by 85% below 1990 levels by 2045, and to achieve carbon neutrality by 2045 or earlier. The CARB Board voted to approve the final 2022 Scoping Plan on December 15, 2022.
E3 supported CARB over the multi-year scoping plan process by developing the scenario analysis underpinning the plan, similar to the support we provided to CARB as part of the prior 2017 Scoping Plan Update. E3 evaluated the state's economy-wide greenhouse gas emissions, energy demand and supply, and costs using the California PATHWAYS model. E3 was supported by experts at the Rhodium Group for macroeconomic and jobs impacts analysis, and the Advanced Power and Energy Program at the University of California, Irvine, for detailed air quality impacts analysis.
The Final 2022 Scoping Plan, as well as a press release summarizing the plan and its significance, can be accessed on the CARB website.
E3's Amber Mahone, Jessie Knapstein, Vivan Malkani, Jen Cardona, Rawley Loken, Angineh Zohrabian, and Gabe Mantegna contributed to the analysis.